Interior Office Design and Refurbishment
We specialise in "one off" unique commercial refurbishments. From space planning to facilities management, we provide a high level of quality and service. We supply tailored solutions in central London which look after clients' business needs while meeting all deadlines and designs.
The right workplace can boost productivity by up to 50%. Our assistance will improve your potential through effective creative space planning. Standing out amongst other office fit out companies, we have a solid track record of providing interior design services and working environments that cater to present and future needs.
We guarantee a better workplace aimed at inspiration and imagination. Boost your performance and engage your employees by letting us handle everything from design to installation. We will take care of every detail, creating an office space considerate of corporate identity, natural lighting, noise considerations, overall budget and much more.
From installing suspended ceiling systems to changing workplace flooring, our team of contractors can handle office refurbishments for London firms and businesses located in other parts of the UK. We will work closely with you to ensure your new workplace design strikes up the right impression while still remaining functional in every possible way.
Cost
We've found that office fit out costs vary from business to business, factors such as design, size, furniture selection, staff and so on all have an impact when pulling together your budget.
As a rule of thumb we would normally recommend budgeting a year's rent towards office fit out costs. We will guide you step by step through budget development, from the initial outline right up until the point where you have a firm fixed price against a fixed design and specification.
We provide our clients with complete cost certainty, to avoid surprises and disappointment further down the line. Control is maintained throughout the build phase with any variations to the specification or design changes priced and approved by you prior to implementation.
INSTALLATIONS
SIMPLY SOLUTIONS
Colin at Simply Solutions approached us to assist him in the fit out phase of Simply Solutions prestigious new operations centre. Colin expressed the transparency of his company and wanted his new offices to represent this. This was achieved by creating a space and objects with materials that will last a millennia. We honoured the honesty of the materials we worked with and stayed true to there raw nature.
We worked with wood, concrete, steel; it is through each materials personality of colour, imperfection, unique structure abilities and aesthetic resonance, that there perfection was revealed.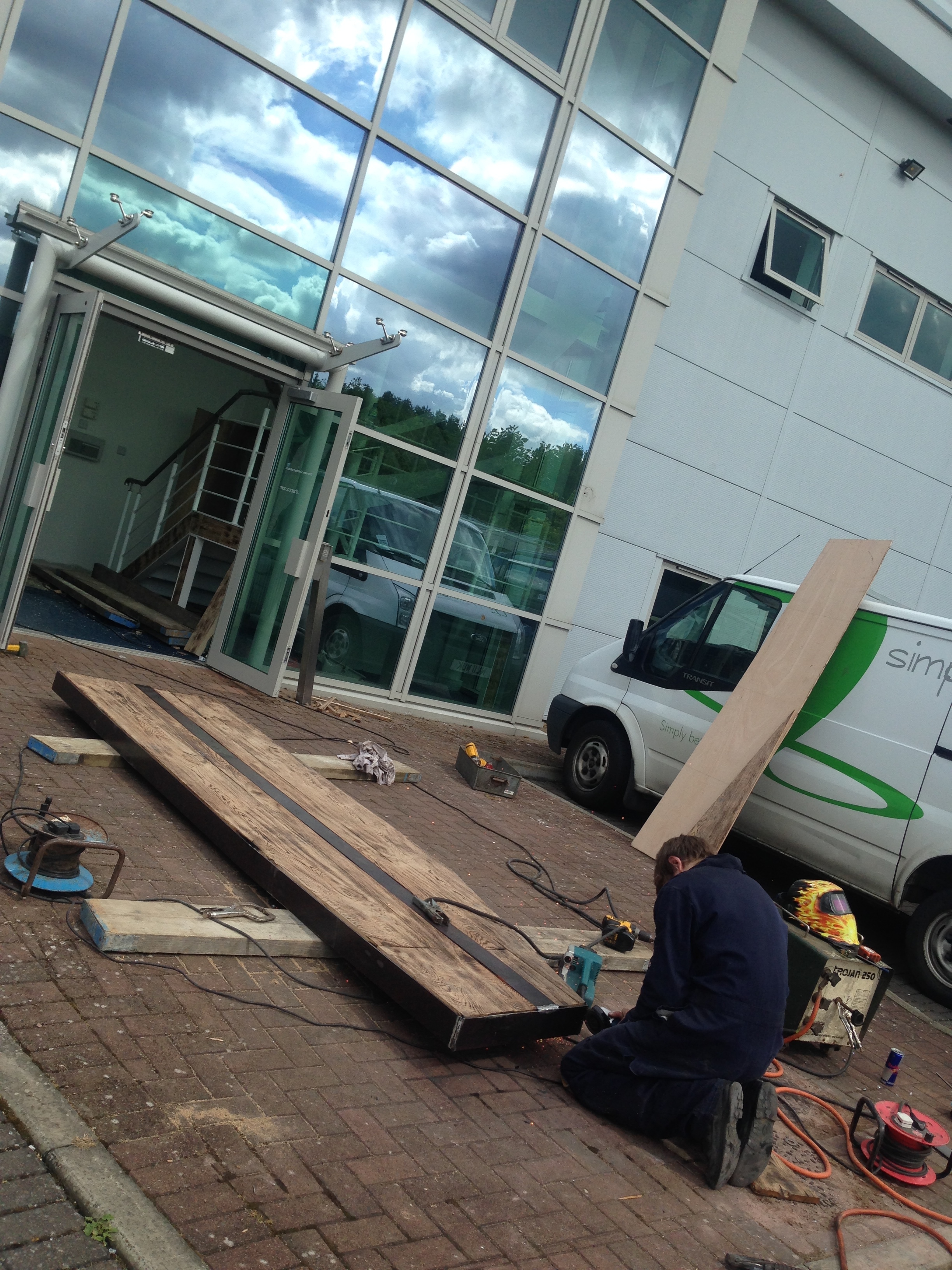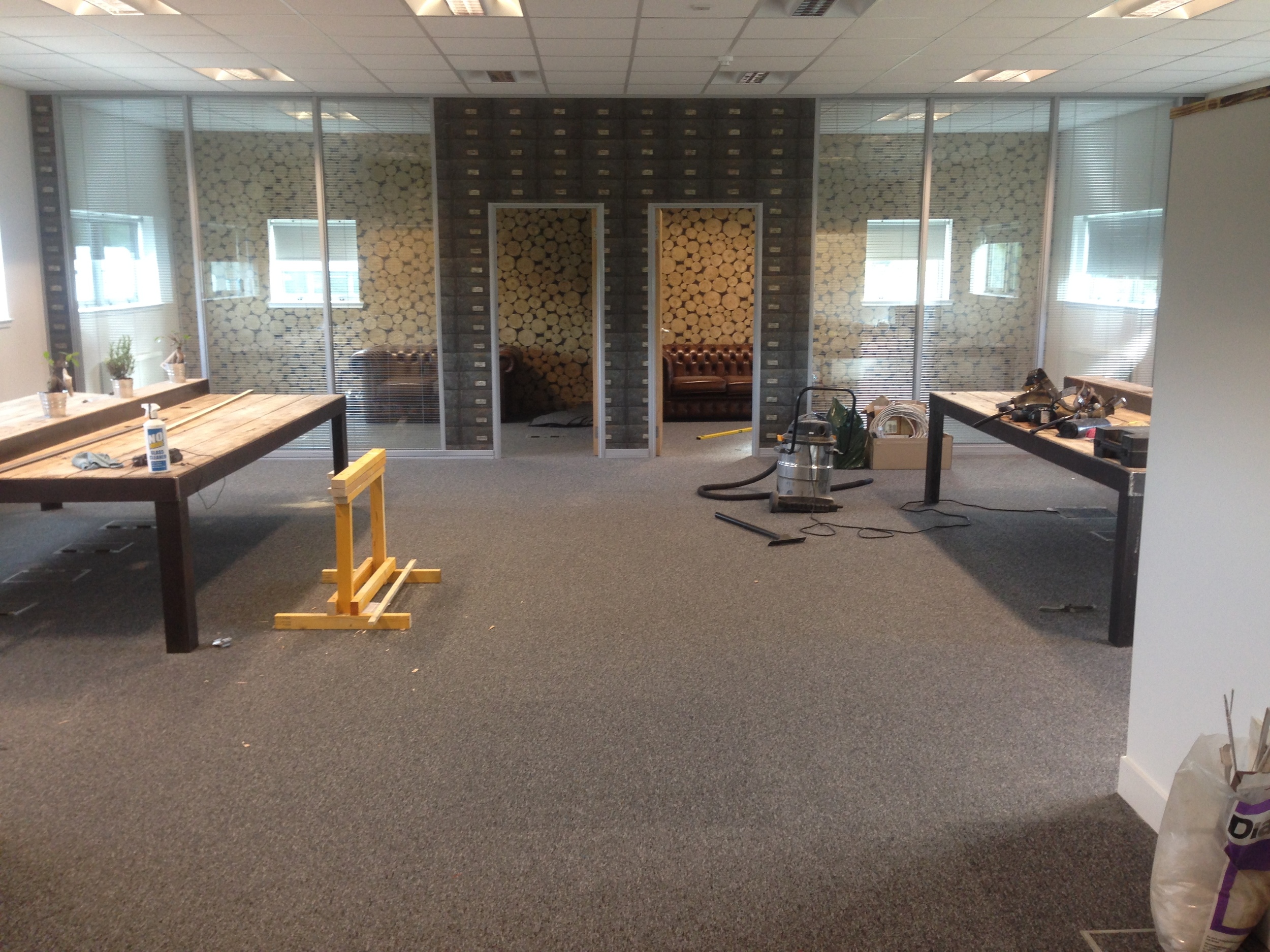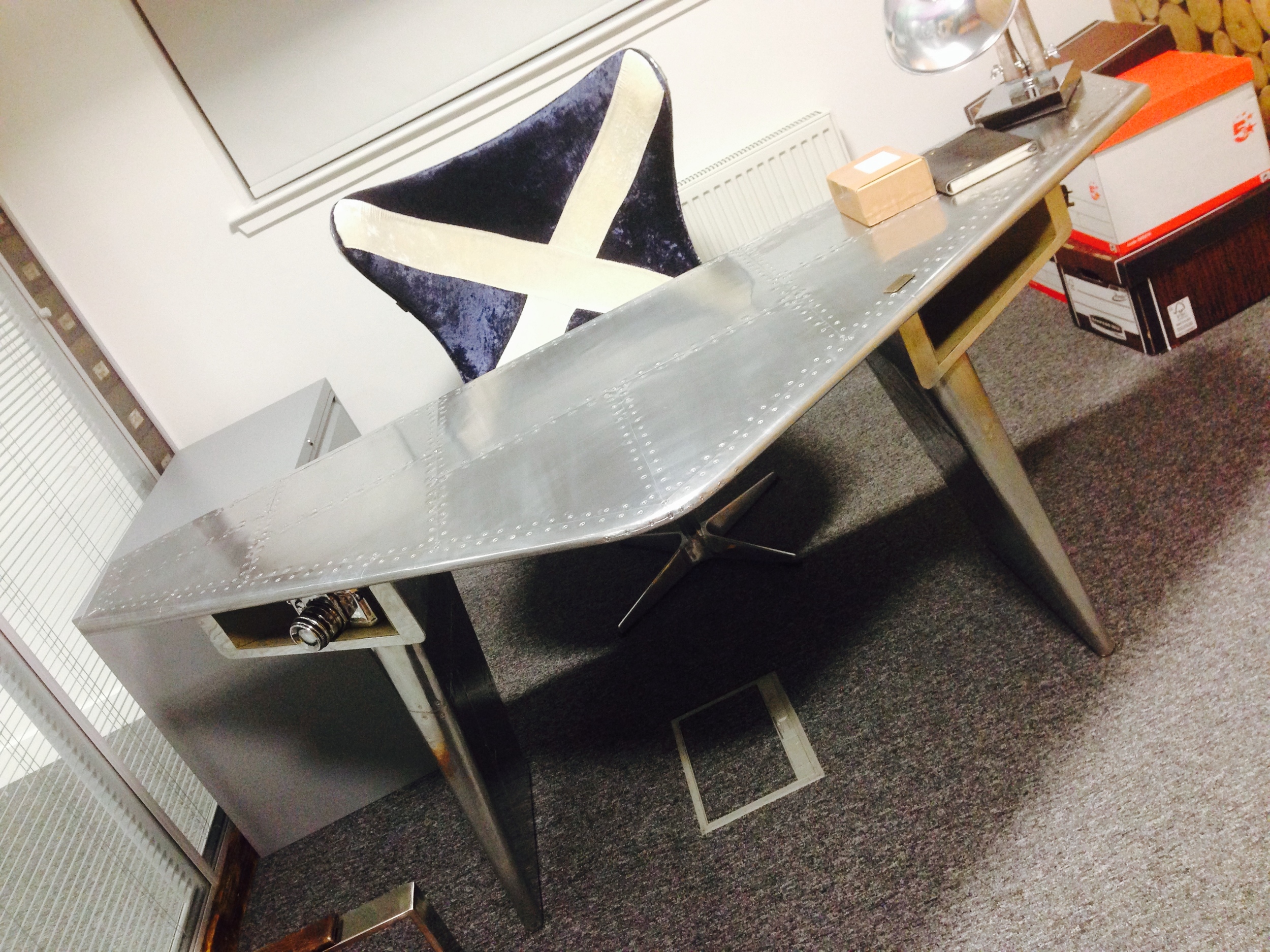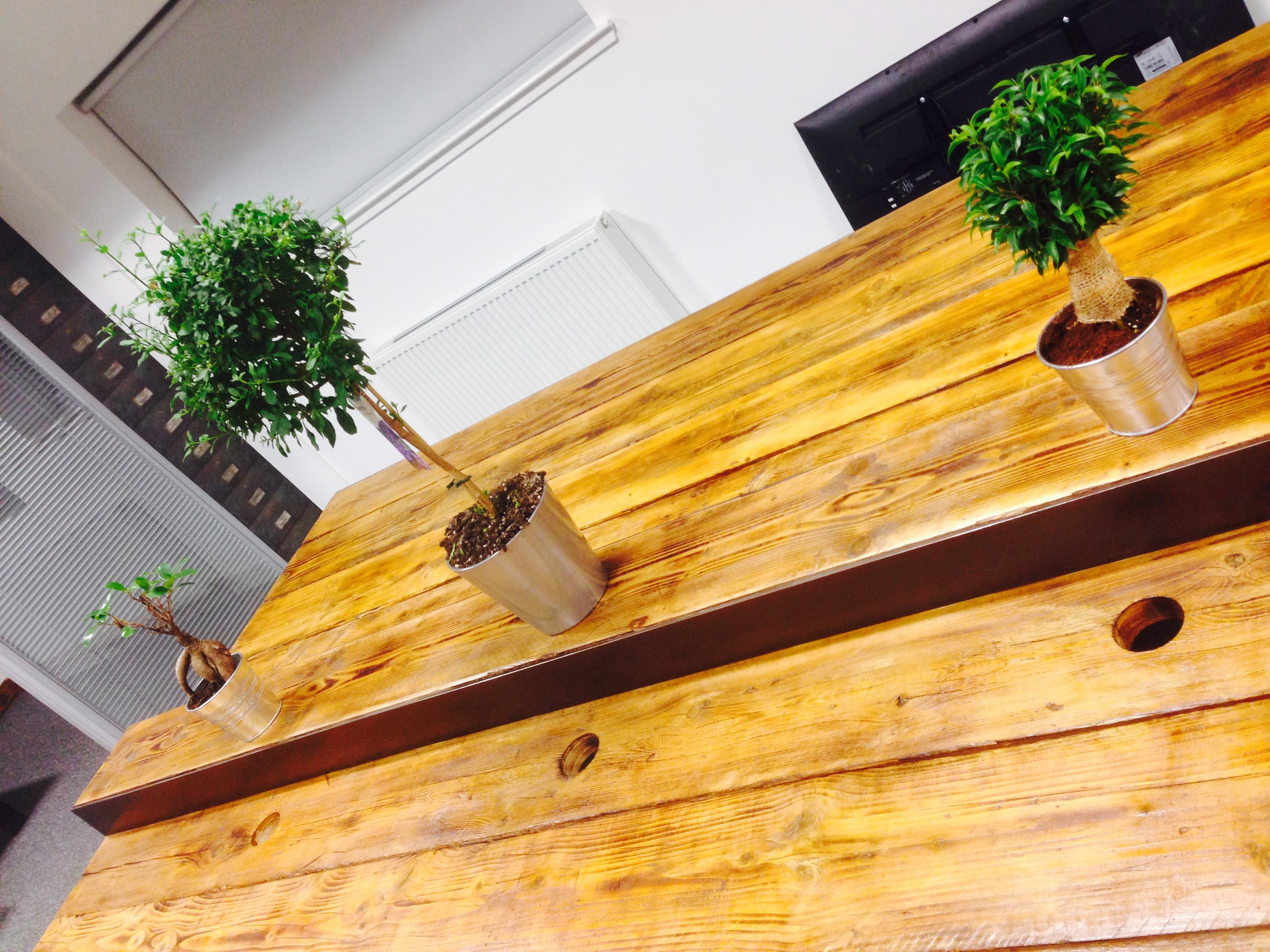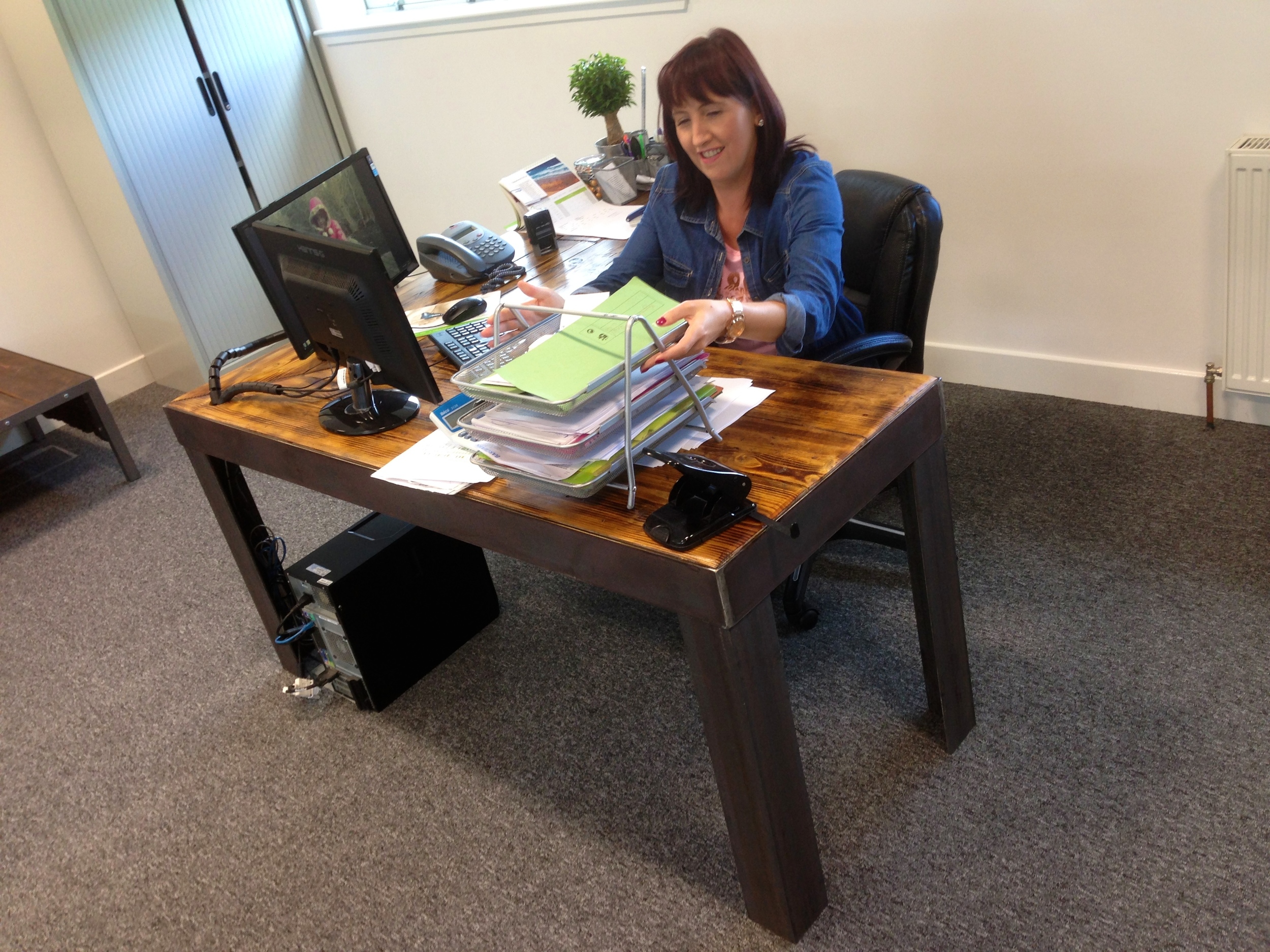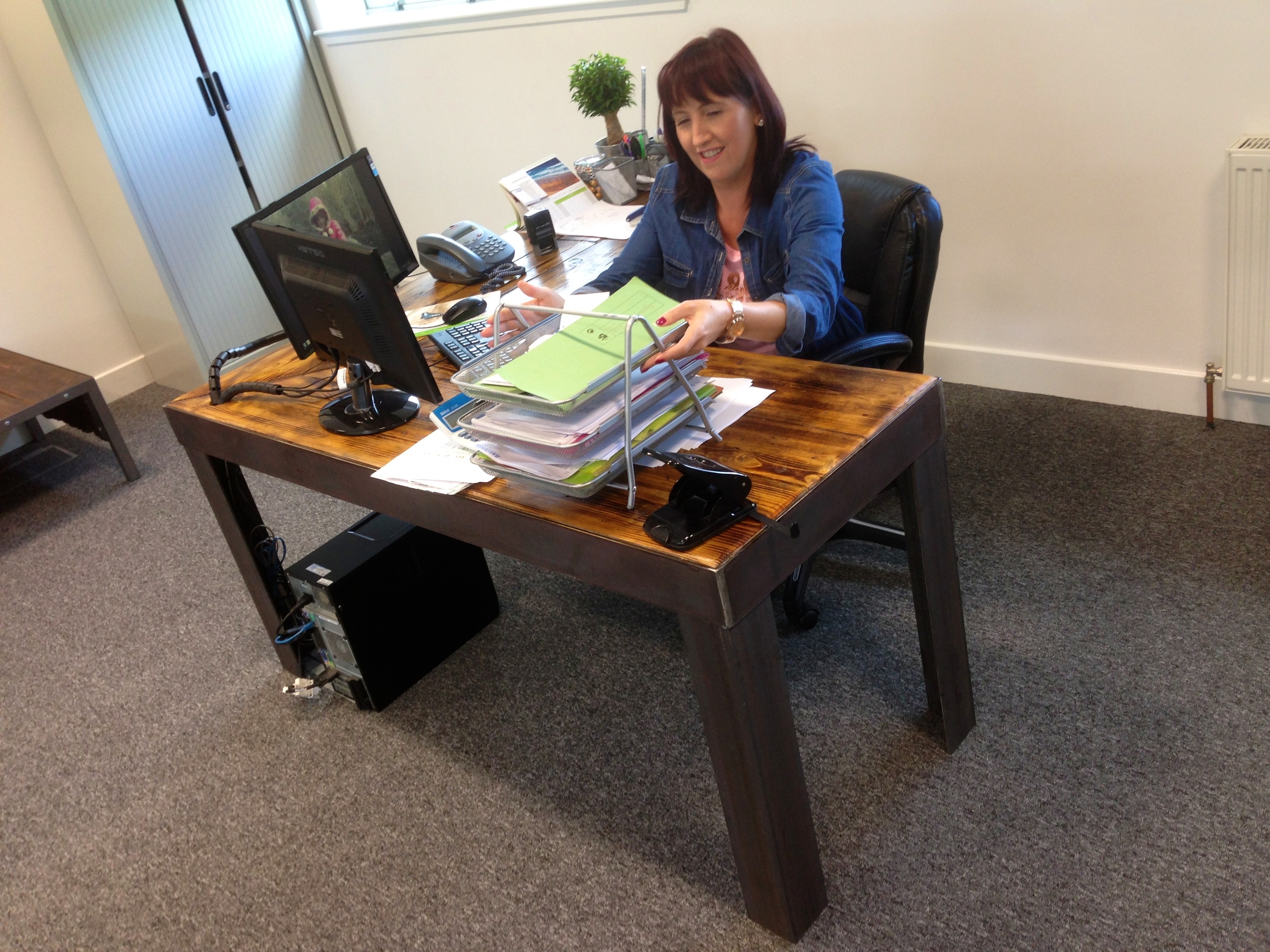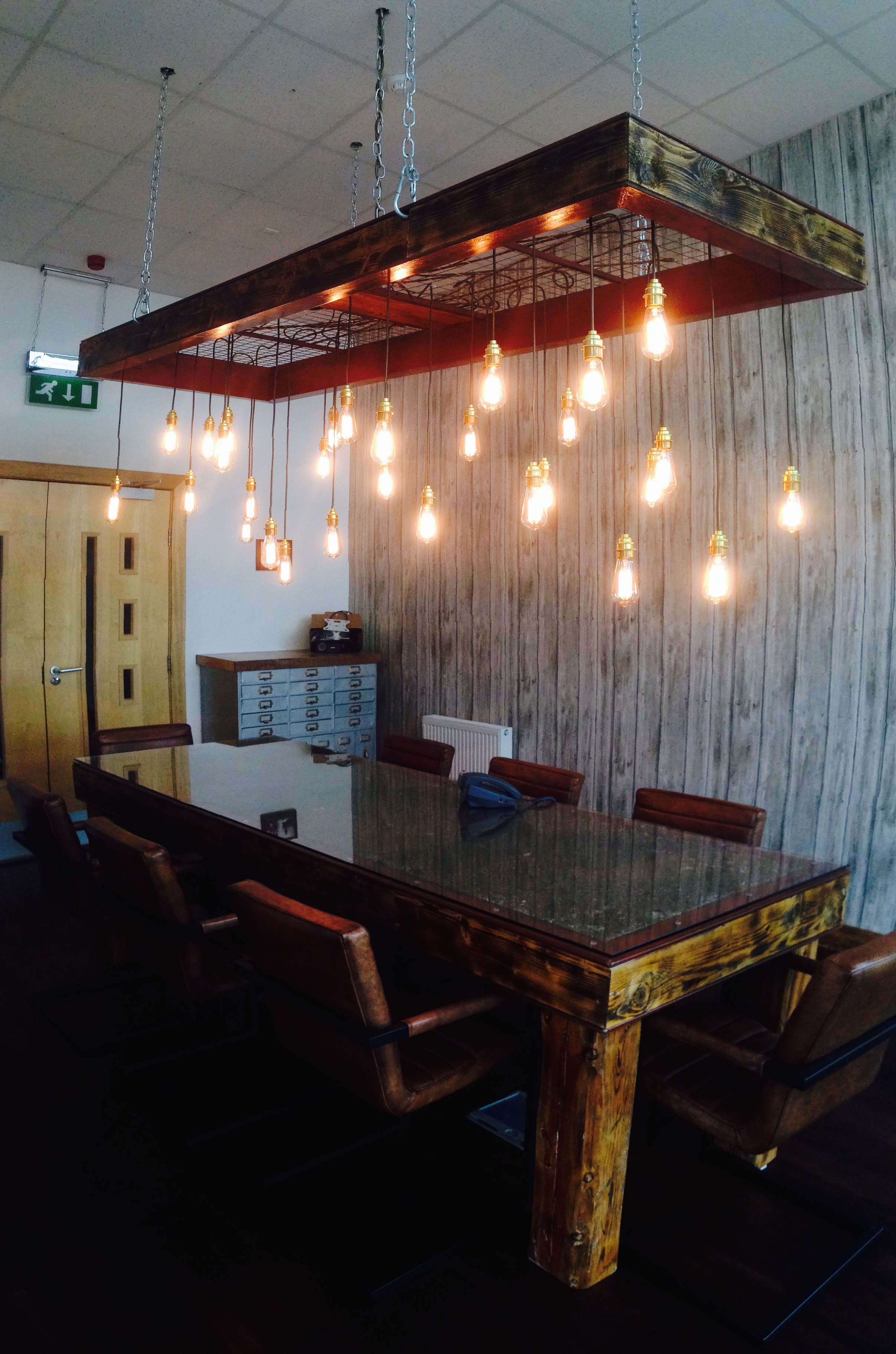 PRP ARCHITECTS SMITHFIELD MARKET
PRP Architects approached us to convert there office loft space into a new work area to include magnetic plaster walls in the new ideas area and a employee yoga area.
TOWER HAMLET OFFICES
Full strip out back to the beautiful bare brick work, sympathetically refurbished back to its former glory. Custom made furniture by myself.
WTI ENERGY
VICTORIA LONDON
Relocate | Refurbishment
CASTING STUDIO
SOHO
New build 2016